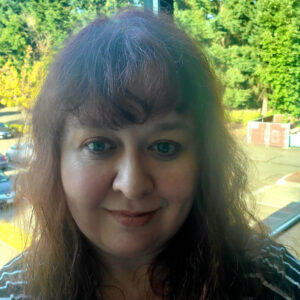 Anxiety
Depression
Relationships
Sexual Abuse
Trauma
I am Dawn Reijerse, LMHC-A, a dedicated professional who holds a master's degree in psychology with a specialization in Children and Adolescent Mental Health. My journey in the field spans over 13 years, during which I have garnered extensive expertise in the realm of mental health. My areas of focus include working closely with children aged 5 and above, adolescents within the age range of 13 to 18, as well as young adults.
My true passion lies in fostering growth among youth, young adults, and families, instilling within them a drive to reach their utmost potential and a profound sense of belonging. My professional approach is grounded in the principles of humanistic-Existential psychology, embracing a holistic perspective. With a commitment to creating a secure and nurturing environment, my primary objective is to facilitate a profound exploration of one's thoughts, emotions, and inner self.
In our collaborative journey, I aim to establish a safe haven for clients to identify and comprehend personal obstacles, thereby equipping them with the necessary tools to overcome these barriers and embrace a renewed sense of self. It is my firm belief that each individual possesses inherent resources for healing, liberation, and the pursuit of a fulfilling life. While you maintain unparalleled expertise in your own experiences and values, I will act as your guiding companion, assisting you in charting a course towards a more joyful existence.
Throughout my years of practice, I have assisted numerous individuals in navigating through challenges such as stress, anxiety, trauma, and diminished self-esteem. Our therapeutic alliance will serve as a catalyst for your empowerment, propelling you to realize your aspirations and embody your desired self. Together, we will unravel the complexities of your inner world, fostering resilience and facilitating your journey towards a more enriching life.