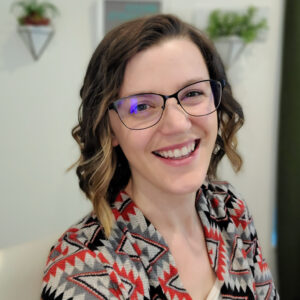 ADHD
Coping Skills
Self-care
Pregnancy
Prenatal
Postpartum
Many of you reading this may feel like this season of your life is out of control or beyond your capacity. Let me come alongside you and while we discover together what stability might feel like for you, and it is my goal to help you find a way towards that. I see you as being the only one who can say if something is working in your life or not. You get to take the lead in where we focus our time together. I believe all my clients have the capacity to make lasting changes in their life towards whatever goals of health and wellness they have. I see it as my job to set an atmosphere of comfort and potential.
My counseling passions include: mental health support for new parents, helping clients 'find themselves' in dark seasons, as well as ADHD support/mentorship. I am passionate about normalizing/destigmatizing neurodiversity, psychoeducation about mental health, mental health support for new parents (of any gender identity) struggling in the first few years of their child's life, and connecting clients with unknown/hidden resources to give them stability. I believe my clients are the experts on their life and they are in control of how the counseling relationship progresses. I see you as a whole person who lives on an ever-changing spectrum of health and wellness. Counseling is not a curative pursuit but instead a space where you are safe to explore how you manage those emotions/feelings/triggers/habits as life throws you curveballs.
You are valued and needed in our community. If you struggle to believe this, let me help you find that belief again. I am here, just waiting to support you and hear you. You are a unique person with your own story and opinion. I can't wait to get to know you and witness your growth. As you heal and grow, it is my goal to utilize my support less and less.