Rigoberto Madrigal, LMHCA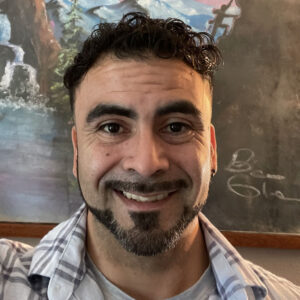 Trauma, Emotional Abuse
Boundaries
Men's Issues
Armed Forces Counseling
Greetings! I am a dedicated therapist, committed to guiding you on a journey towards genuine transformation and holistic well-being. Through a collaborative partnership, I offer you a space to explore and navigate life's stressors while nurturing your personal growth and emotional intelligence. One of my ambitions as a therapist is to provide a safe and supportive environment where clients can explore their emotions and confront life events.
At the core of my practice is the belief that within every person lies the potential for wholeness and resilience. I view therapy as an opportunity for growth, where clients can unearth their inner strengths and untapped resources. Through this collaborative process, the goal is to encourage individuals to take charge of their mental well-being, fostering a sense of ownership and autonomy over their healing journey.
Rooted in the essence of my therapeutic philosophy is gaining perspective about your individual journey, while honoring your inherent ability to heal. By embracing the complexities of your narrative, we forge a path towards personal growth and inner richness. This transformative path is an invitation to embark on a journey that leads to lasting change and the reclamation of your authentic self.
My past experiences and education are well-versed in the workings of the nervous system and the impact of conditioned responses on emotional patterns. By delving into these intricacies, my hope is for clients to gain a deeper understanding of their emotional landscapes, paving the way for lasting change. My purpose as a therapist is to equip everyone with the tools to navigate life's challenges with grace and resilience.
With a deep commitment to your healing journey, I firmly believe in the profound potential for change within everyone. This path we walk is all about your unique journey, leading to growth and a sense of wholeness. If you're ready to embark on this adventure towards strength and lasting change, I'm here with open arms. Let's take this step together towards a life worth living.